Creating an educational app for tracking mental health and well-being
Project duration
12 months
MyDelica is a company that analyzes how psilocybin (derived from magic mushrooms) affects people's health and behavior. It was founded by dr. Robin Carhart-Harris, a psychologist and neuroscientist and a Head of the Center for Psychedelic Research at the Faculty of Medicine at Imperial College London. He coordinated the first clinical study of psilocybin in the UK and the first clinical study of a classic psychedelic drug in the UK for over 40 years.
The MyDelica team came to us with an idea to create a mobile app that will provide psychedelic users with extensive resources for their safe and enjoyable use of psilocybin. Generally speaking, people are interested in using psychedelics but are reluctant to start because of the lack of verified information.
As Agilno had significant experience building a mobile app for Strainprint, a leading medical cannabis data company, Dr. Robin Carhart-Harris and their team reached out to us to analyze the concept and develop it into a viable solution.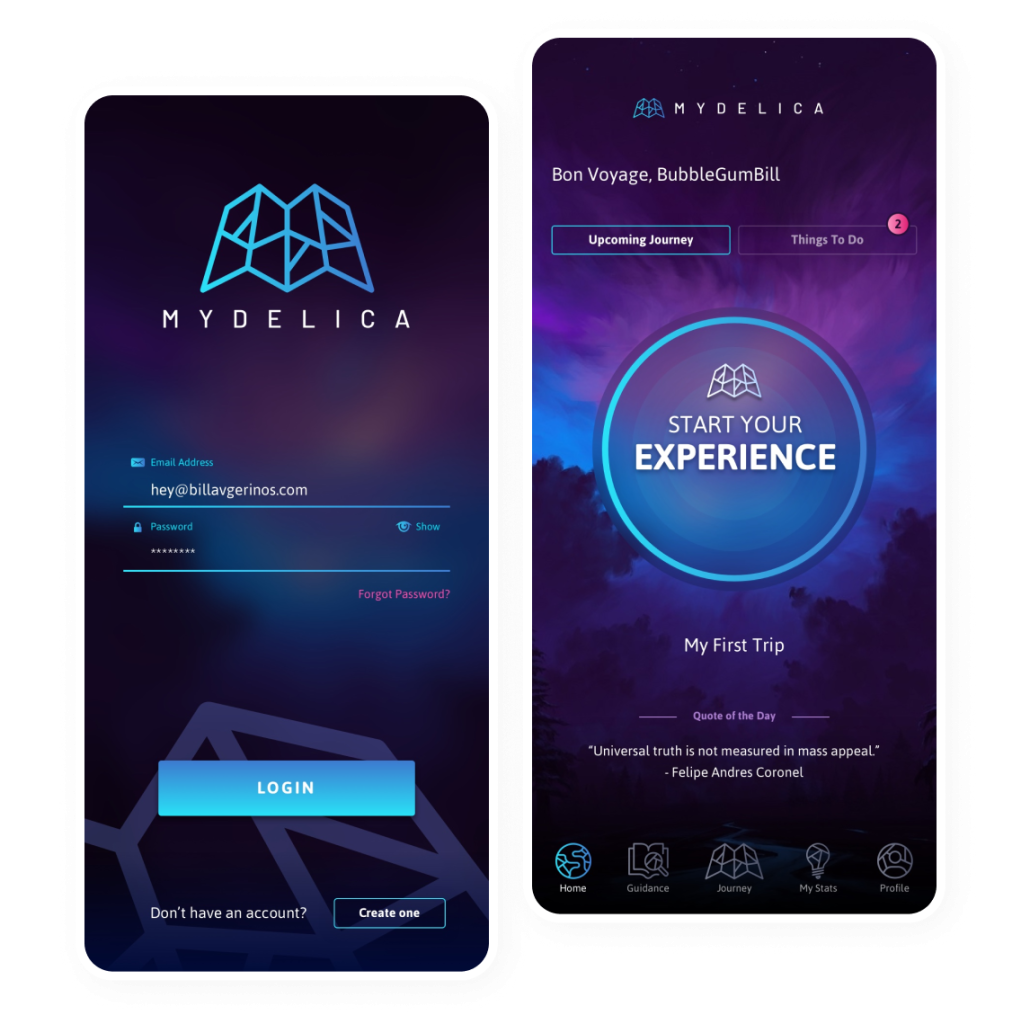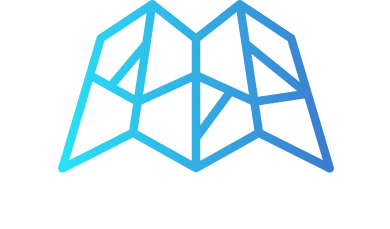 The User Comes First: The Key to Creating an Exceptional Experience
1

Product
Owner

1

Project
Manager

1

UI//UX
Designer

3

Software
Engineers
Strategy
Discovery
Development
UI Design
UX Design
Branding
Product Validation
Authentication
Onboarding
Survey engine
Analytics
Content Library
The Dual Focus of MyDelica's Early Development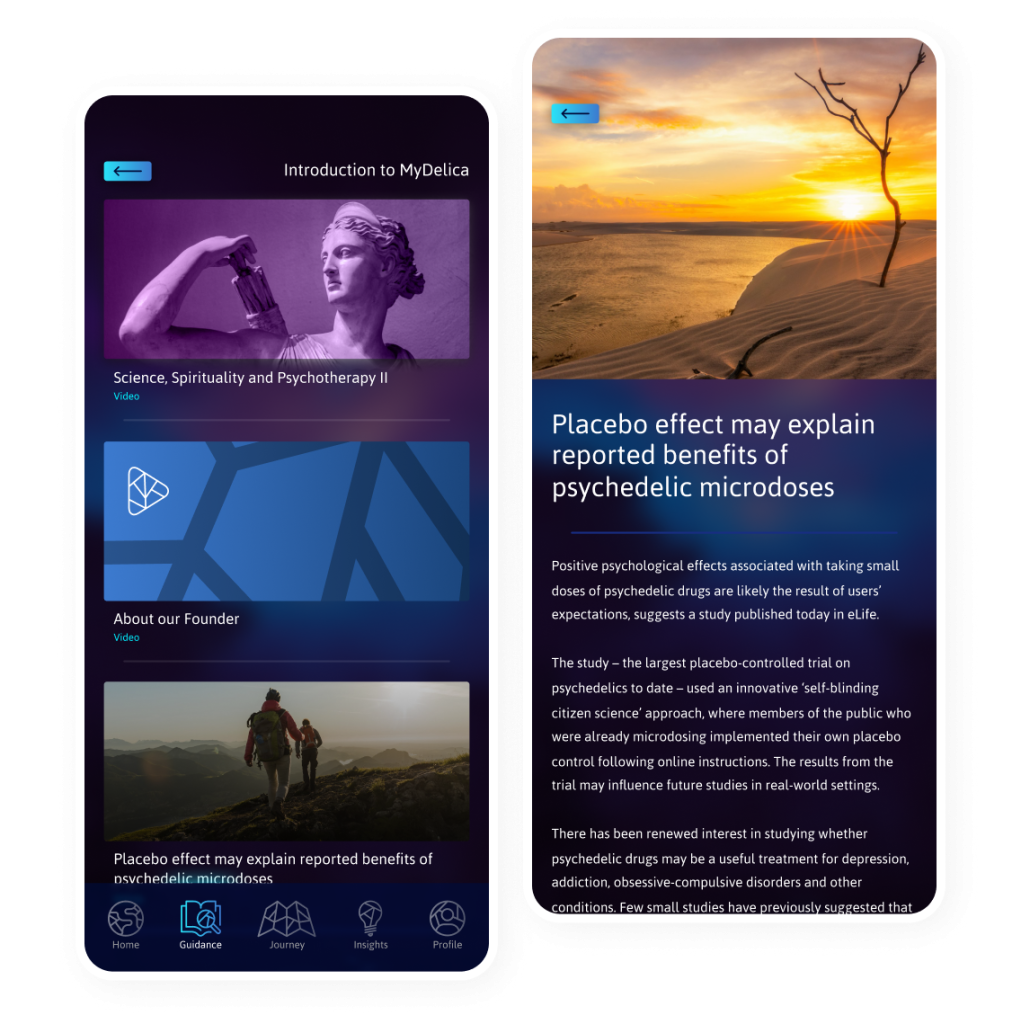 Results & outcomes
Proof is in... the results
7000 Subscribers
in viability testing campaign
Used for research
by Imperial College London