Turning ideas into business
Business analysis

You have an idea but are unsure if it's worth chasing? Agilno team can provide you with an assessment of your concept in terms of viability, end-users, revenue streams, or potential. We'll guide you through the process of creating valuable concepts that can disrupt the industry in a meaningful way.

Product discovery

If you need help turning your idea into a business, we're here to lead you from start to finish. Our experienced team will help you pinpoint the right niche for your product — we'll figure out what you should be making, who it's for, and how to sell it.

Strategy

A great idea is just the beginning… We go through a thorough discovery process before proceeding to planning, objective setting, resource allocation, and prioritization to translate that idea into meaningful results. As a result, we can help you create impactful strategic plans that will enable delivering on your primary KPIs.

Workshops

To make sure we get it right from the start, we spend quite a bit of time with our clients in workshops. This helps us get a good understanding of your business and create an effective plan for what will work best for you.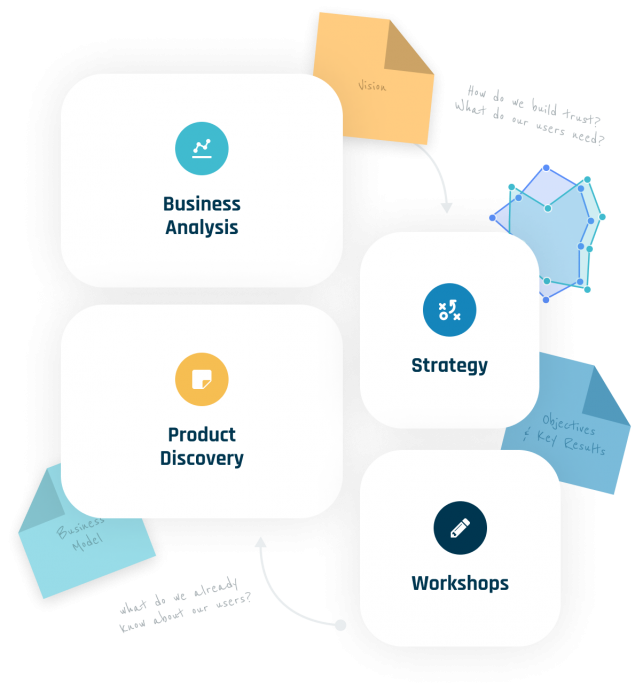 Team Enhancement

We provide professionals to help you with projects that you don't have time or expertise for. They will work alongside your team and enable you to focus on other priorities while they take care of the project. This will give you the flexibility to explore new possibilities, test market viability or design new products.

CTO as a service

CTO is not just a senior developer — it's a person with a broad range of business analysis and development management expertise. If you need readily available executive-level technology advisory services, you'll benefit from hiring a CTO.

Management as a service

Flexible and evolving to your specific needs, Management as a service will help you identify and resolve problems quickly, accurately, and at a lesser cost.

Engineering as a service

Yes, you can build software without the hassle of full-time hiring. With EaaS, you'll have a team of skilled engineers at your disposal, ready to kick off your next project.

Organization design

We can work closely to detect new approaches that will improve overall satisfaction by enabling your teams to work more efficiently. Our step-by-step methodology is meant to identify operations within your organization that can be improved, and suggest meaningful solutions to ensure they are set up for ongoing success.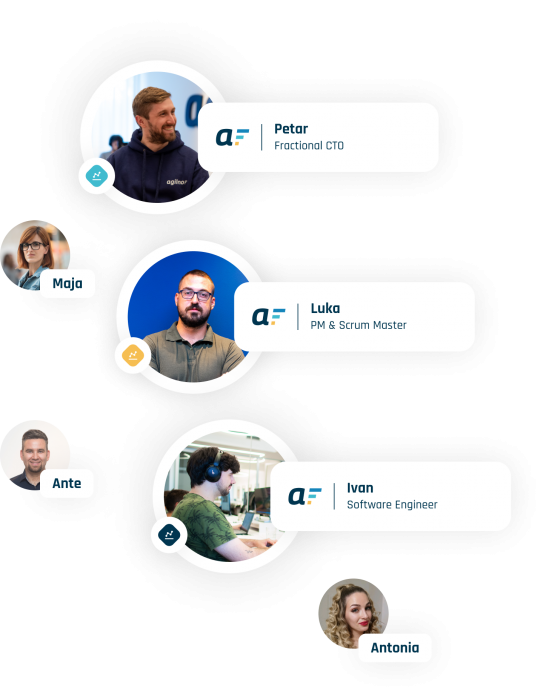 Product Design & Development

We work with our clients to understand their ideas for the product and then create a plan for developing it. Leveraging our expertise, we iterate through the various stages of design, considering all product variables until we're all satisfied with the solution. We also handle the development of the product, making sure that it meets all the necessary requirements.

Service Design

At its heart, service design is all about understanding the needs of your employees and then designing a service that meets those needs in the most effective way possible. To do this, we use a variety of tools and methods which allow us to gain a deep understanding of their wants and needs. We then use that information to design a service that not only meets their needs but also exceeds their expectations.

CX Strategy

In order to create an effective customer experience strategy, we start by understanding our client's customers, their needs, and what they value most. We then map out the customer journey, pinpointing touch points and areas where we can make improvements. We also take a look at the competition to see what they're doing well and where they're falling short. Once we have all of this information, we can start to develop a CX strategy that will help your business stand out from the rest.

Customer Research and Insights

Identifying market opportunities is crucial for any business. With our help, you'll be able to easily identify how your business aligns with your end-users. We'll work with you to develop a plan that will convert, solve problems, and position you as an industry leader.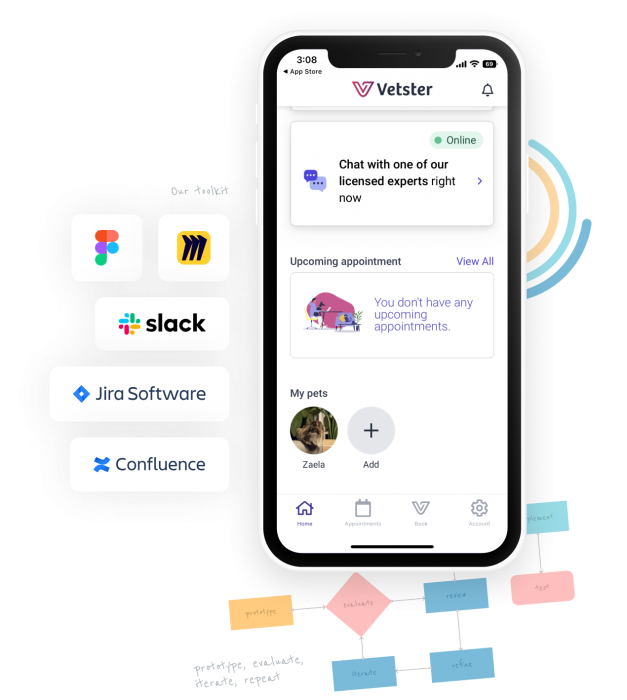 Digital transformation

Enhance productivity, agility, and profits by integrating digital technology into all areas of your business. With this service, you will fundamentally change how you operate and deliver value to your employees and customers.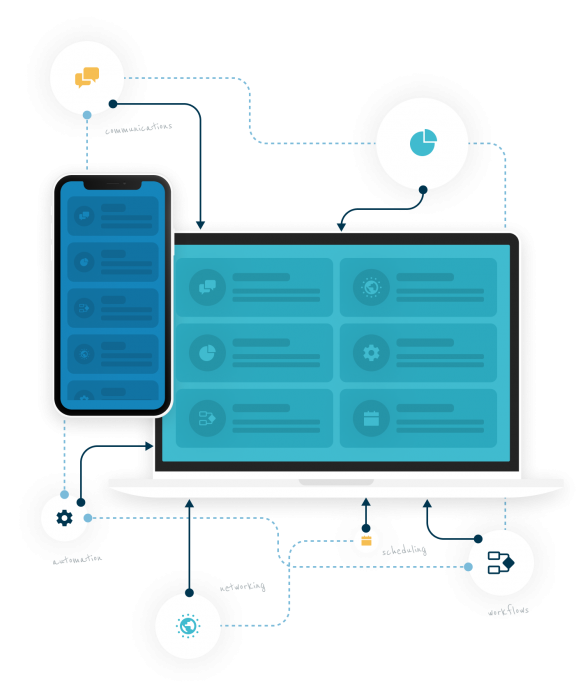 What we do
We're a partner who goes expectations.
No project is the same, so we always start with the Discovery phase as the first step. This is where we take time to fully understand our client and their project to figure out the best approach. We have a lot of experience customizing our approach depending on our clients' demands. Below, you can see an example of our process.
Phase 1
Discovering the product strategy
Prioritize building the right product by identifying customer problems and needs through discovery workshops.
Phase 2
Strategic planning of product development
We emphasize planning for goal alignment, progress tracking, performance standards, and choosing the right technology.
Phase 3
Building the solution
We prioritize agile methods, but remain flexible. Depending on the project, we may combine agile with waterfall.
Phase 4
Launching & continuous improvement
Our work doesn't end at product launch. We focus on continuously improving the product to keep our clients ahead in the market.
What to expect?
Results-oriented approach

It's the thing that drives us. We quickly assess your primary KPIs and map a strategic approach dedicated to solving your primary business challenge. While we enjoy the process, we are determined to get outstanding outcomes aligned with every one of your KPIs. So whether it's the development of a new revenue stream, launching a new product, digital transformation, or something else, we'll approach it with agility and a desire to make the best possible outcomes.

True partnership

To us, being your business partner means that we are absolutely dedicated to growing your business. We can't do this without a policy of honesty and trust that goes both ways. We promise to set clear expectations, be transparent about every part of our collaboration, keeping everything on time and on budget.

Exceed expectations

We're fully committed to greatness — mediocre solutions are just not an option. With every new project, we're excited to develop something new and unique that will be a proven return on investment. During our collaboration, we'll have open and honest communication with regular updates on what milestones have been achieved and a plan for reaching future milestones. We take pride in knowing how to ensure your satisfaction.

Interested in building the future with us?
Contact us and let's get to work.